Office Address

Non Resident
Mailing Address

John F. Kennedy School of Government
Mailbox NR
79 JFK Street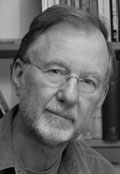 Profile
Dennis F. Thompson, is the Alfred North Whitehead Professor of Political Philosophy at the Faculty of Arts and Sciences and in the John F. Kennedy School of Government. He is the founding Director of Harvard's university-wide ethics program, now the Edmond J. Safra Center for Ethics. His books include: Just Elections: Creating a Fair Electoral Process in the United States; Restoring Responsibility: Ethics in Government, Business and Healthcare;Political Ethics and Public Office; and Ethics in Congress: From Individual to Institutional Corruption. He is also the author (jointly with Amy Gutmann) of The Spirit of Compromise: Why Governing Demands It and Campaigning Undermines It; Why Deliberative Democracy? and Democracy & Disagreement. Professor Thompson has served as a consultant to the Joint Ethics Committee of the South African Parliament, the American Medical Association, the U.S. Senate Select Committee on Ethics, the U.S. Office of Personnel Management, and the Department of Health and Human Services. He received his BA in philosophy summa cum laude from the College of William and Mary; took first-class honors in philosophy, politics, and economics at Balliol College, Oxford; and holds a PhD in political science from Harvard.
Media Expertise
Dennis Thompson welcomes media inquiries on the following subjects:
Additional experts may be found by clicking on each subject listed. You may contact faculty directly or if you need assistance contact the Communications Office at 617-495-1115.
Research
For a complete list of faculty citations from 2001 - present, please visit the HKS Faculty Research Connection.
Selected Publication Citations:
Book Chapters

Thompson, Dennis F. "Democratic Trusteeship." Institutions for Future Generations. Ed. González-Ricoy, Iñigo, and Axel Gosseries. Oxford University Press, 2016.